Sleeping Programs
A good nights sleep is essential for everyone . It ensures that you have maximum mental & physical endurance to face what ever the day holds for you.
Breathing, sleeping and eating are the three major areas in our life that are controlled directly by the subconscious mind. I will be giving you the most powerful "tool" a human being can have to help them to sleep.
In fact the word "hypnos" is the Greek word meaning to sleep.
Hypnosis is the perfect way to fall asleep.......it is gentle & natural......unlike drug induced sleep.
However by the mere fact that you have bad sleeping habits can make even hypnosis based sleep hard to achieve.
But the good news is as long as you persevere for a week or two with the program you will achieve good sleeping patterns and have regular reliable sleep...... far, far healthier than a drug induced sleep.
The program is available one on one, by mail order on DVD and CD, or with the "Sound Asleep" Audio Pillowcase which includes a pillow case with inbuilt speakers and a 10 minute CD
| | |
| --- | --- |
| COST: | |
| ONE ON ONE | $160 |
| MAIL ORDER | $90 +$4.50 p&p |
| PILLOW CASE (WITH SPEAKERS) | $119.00 +$6.50 p&p |
For the first two or three weeks you will need to use the 10 minute CD (which some people put onto ipods) when you go to bed. Once you get yourself into good sleeping habits, you will be falling asleep by yourself......all without drugs.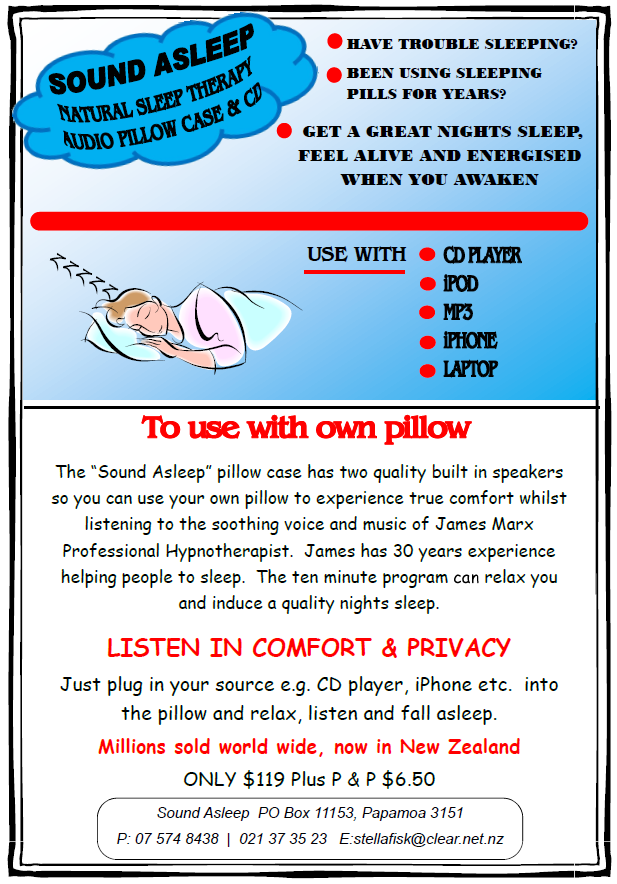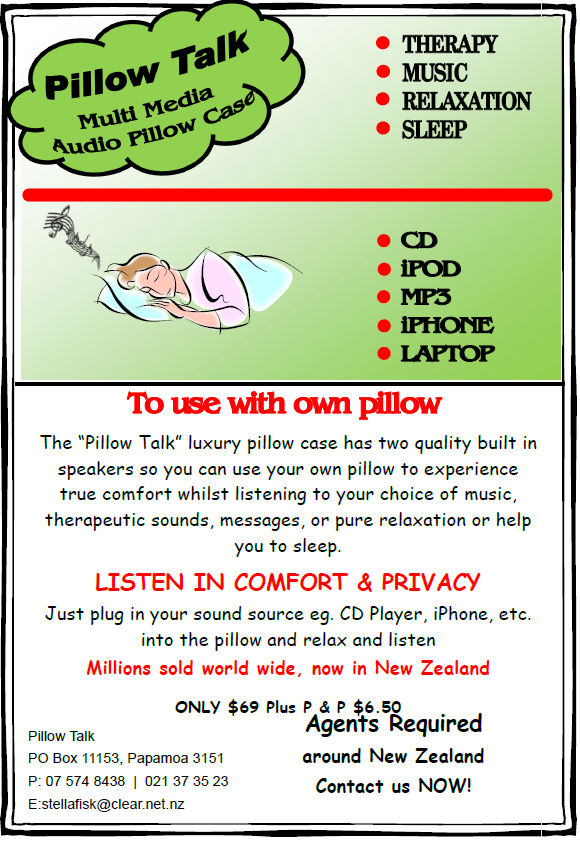 FOR MORE INFORMATION CONTACT JAMES MARX TODAY >>